EXCITING NEWS – TED O'BRIEN'S BOOK HAS LAUNCHED!
Learn much more about medical qigong and the East Coast Institute in this memoir.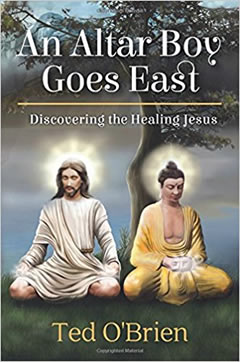 GO HERE TO ORDER THIS THRILLING ACCOUNT
OF TED'S JOURNEY OF PERSONAL TRANSFORMATION!
Welcome To Our Website!
The East Coast Institute of Medical Qigong is attracting interest from Energetic Healers, Acupuncturists, Allopathic Doctors, Psychotherapists, Massage Therapists, Naturopathic Doctors, Physical Therapists, and potential Medical Qigong practitioners. We are welcoming interested students from New York, Pennsylvania, Maryland, Washington DC, Virginia and all along the East Coast.
The East Coast Institute of Medical Qigong has been educating healers for over 15 years. It is currently offering certification coursework in the beautiful and historic town of Gettysburg, PA. Fashioned after the former International Institute of Medical Qigong and Ted's O'Brien's teachers, Jerry Alan Johnson and Bernard Shannon, the school maintains standards as taught in the Hai Dian University of Traditional Chinese Medicine in Beijing, China.
This site provides information on a variety of courses, treatments and educational materials offered by the The East Coast Institute of Medical Qigong. Instruction is led by Ted O'Brien, L.Ac., MMQ. The coursework is from textbook authored by Professor Johnson titled, Chinese Medical Qigong Therapy: A Comprehensive Clinical Text.